Mi Pequeño Comercio is a digital platform whose goal is to support and encourage small business in Majorca. Its aim is to benefit local and sustainable production and strengthen local economy.
We have created from scratch the whole branding for Mi Pequeño Comercio, as well as the design and development of their website and their digital marketing strategy.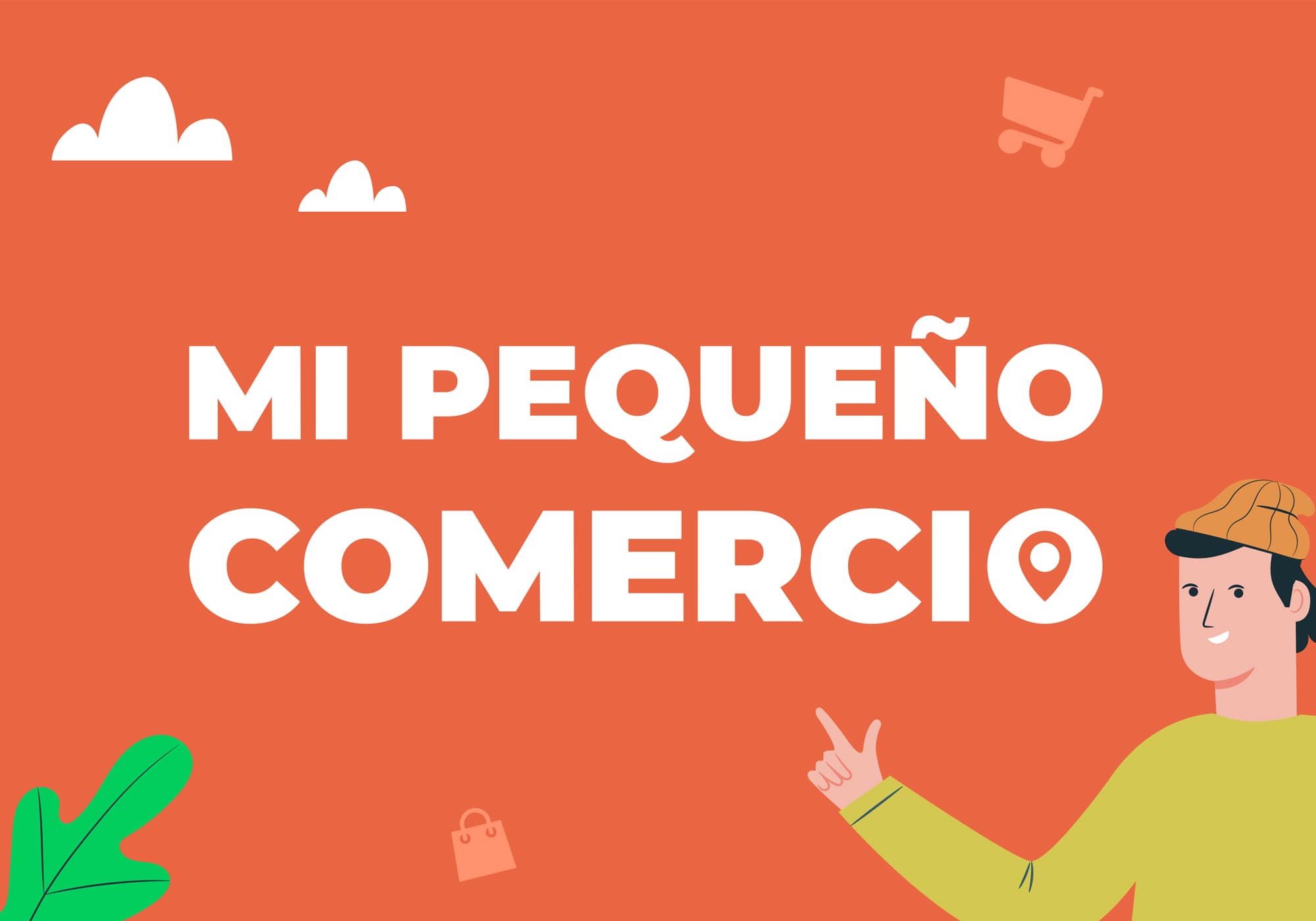 We have chosen orange to be the primary color because it instilles joy, optimism and vitality and is very stimulating.
Mi Pequeño Comercio wants to help a traditional sector as small business to become digital and target young people that usually have different consumer habits. That is why orange, a color that is informal and associates with youth, fits perfectly whith what we want to communicate.
For secondary colors we have chosen blue, which is orange's complementary color, green and grey. In addition, the visual identity is reinforced with funny and casual illustrations.
Regarding verbal identity, it has been chosen to mantain a close tone in all communication channels.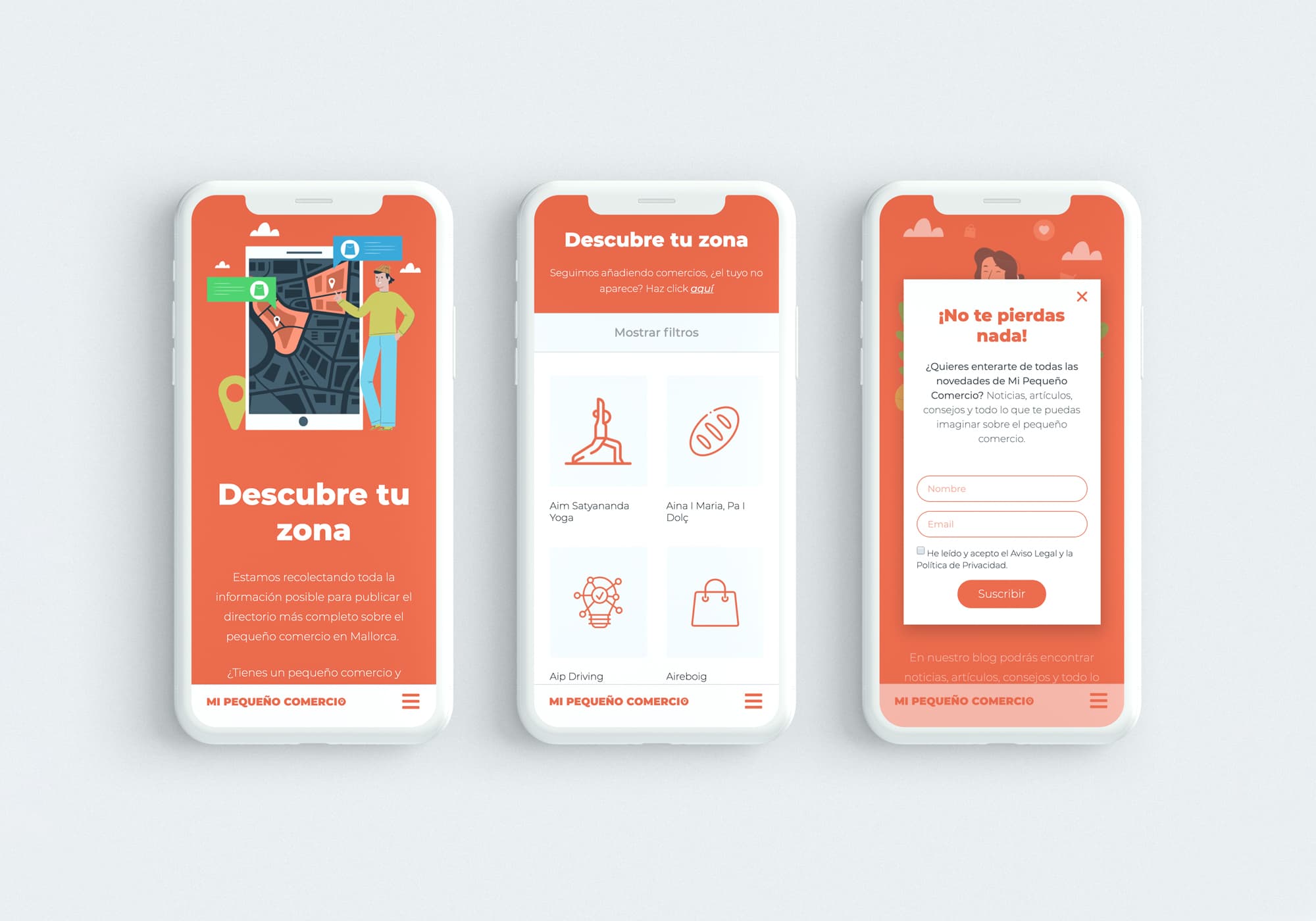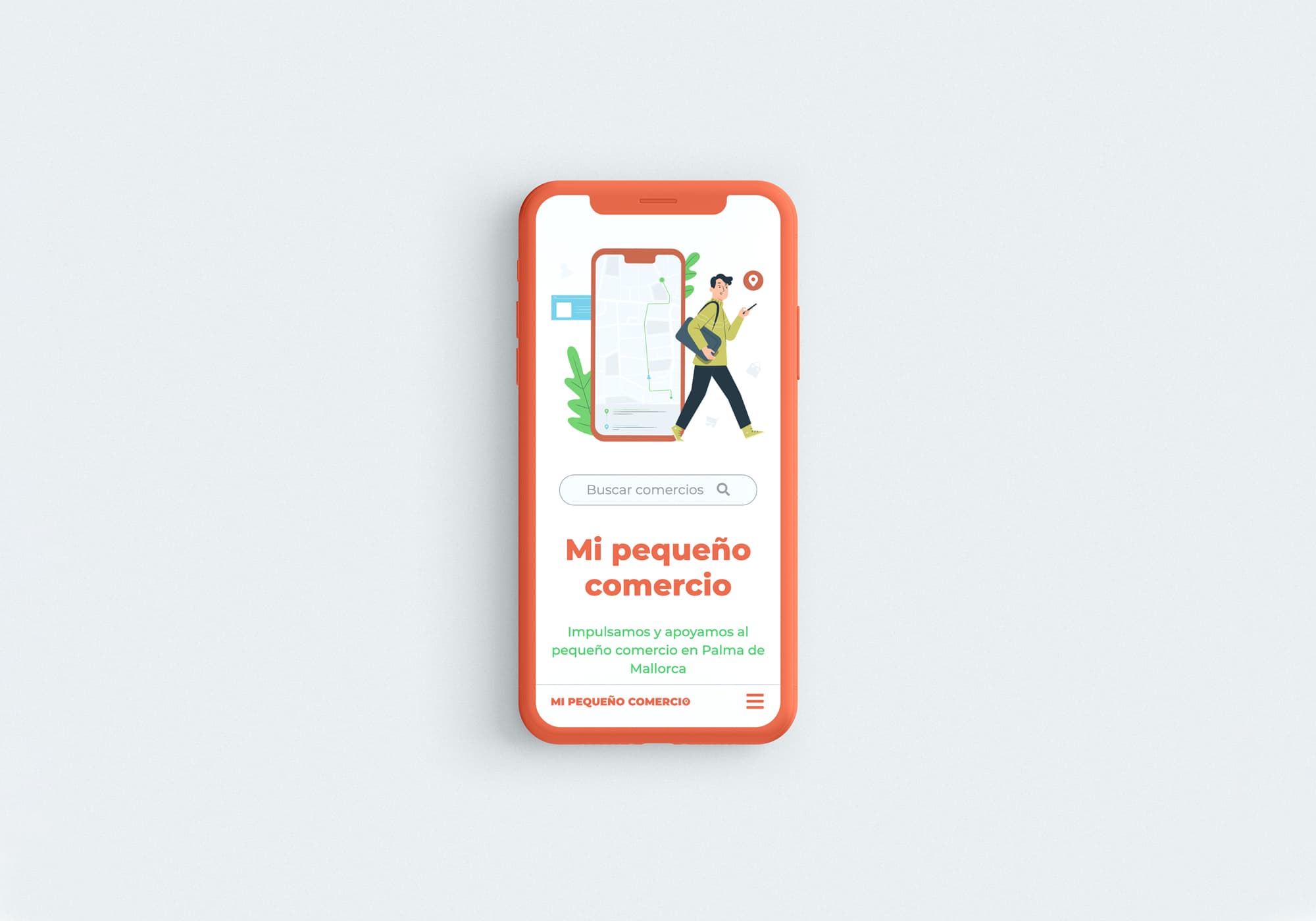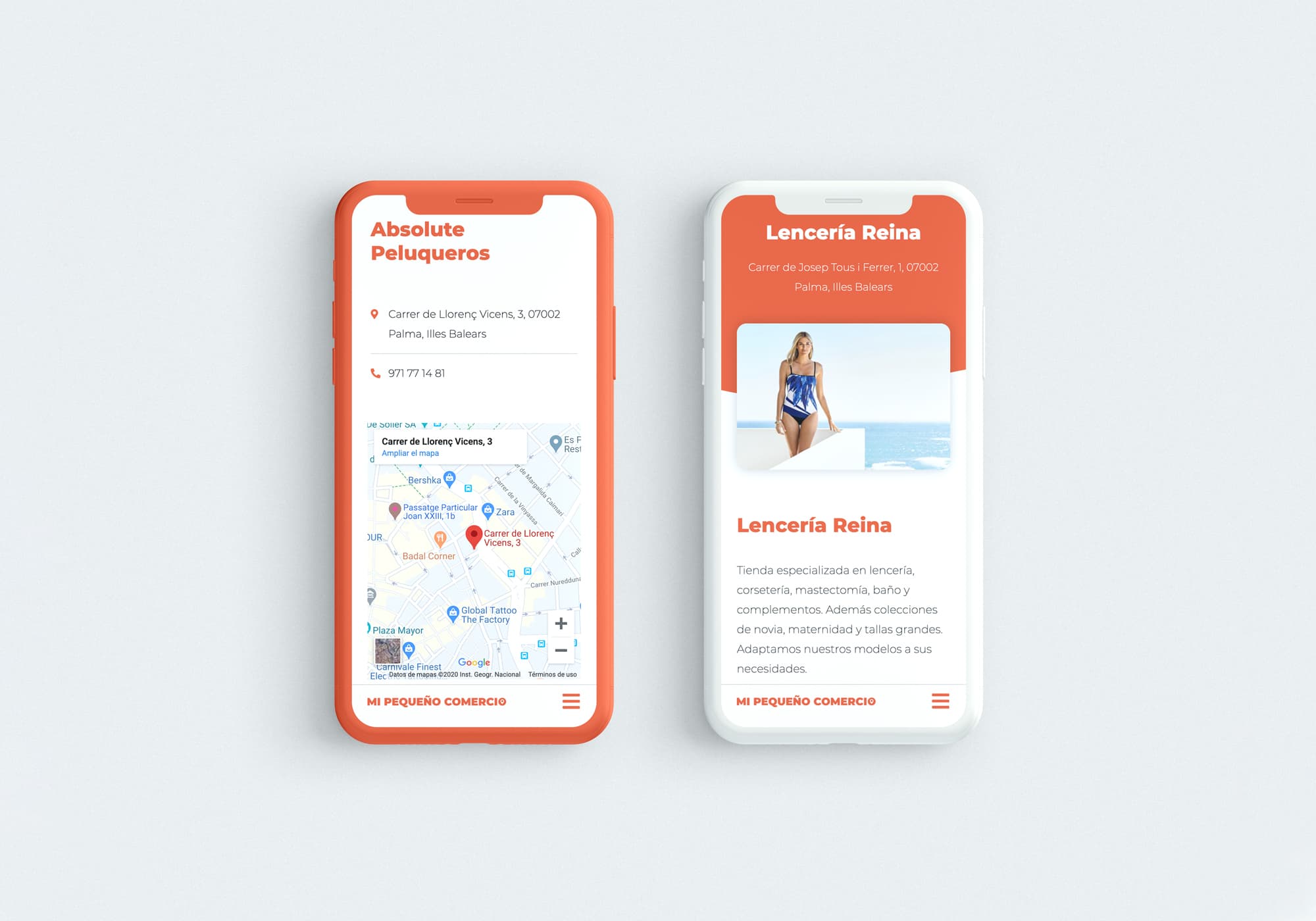 Besides, we have also designed and developed their website. It has been an ambitious project due to the implementation of a small business directory in Majorca, that allows users to search by location, post code, name or type of business and that also includes offers. The main goal of this database is to provide visibility to a sector that is in danger right now and, for the moment, the website shows more than 2.000 small businesses.
The website is not just responsive, which means it adapts to any kind of screen or device, but it has a Mobile-First design. It showcases some novelties like locating the menu bottom right, which makes it easier to the user to reach it with its finger and improves the usability.
Finally, we are also in charge of Mi Pequeño Comercio whole communication.
Mantaining their corporate identity, we create different posts for every social media platform, videos, online and offline creative campaigns and we manage their newsletter and e-mail marketing strategies.